I took a break during August and never did a Book of Me Prompt, so I have two to do for September to help the girls stay on track. The first one is out now and I love it. If you have never done a BOM Layout, then jump over to the thread on
UKS
and check it out, all the previous prompts are on the first entry on the thread.
You have to go and ask a family member or a friend to describe who you are as a person. I never actually asked anybody as somebody had already summed me up in a way that left me astonished, but I loved what they said about me.
I used something that Kirsty said about me on her blog, entry is
here
if you want to see it.
She said - "Look beyond the obvious and peel back the layers of a woman with stamina, determination and heart. TRUE."
I loved this, at first I was gobsmacked by her comment, but once I let it sink in and thought about if for a while, I realised, She is right, I am like that, and I love the fact that she saw that in me and opened my eyes to the fact. Kirsty Thank you so much, your a brilliant friend and I wubs you.
So here is this months layout with a few close up shots.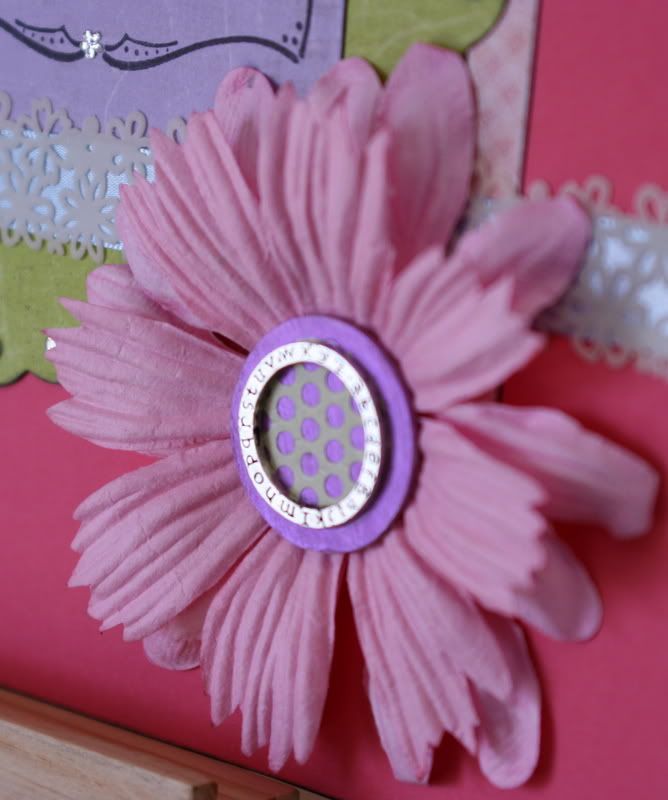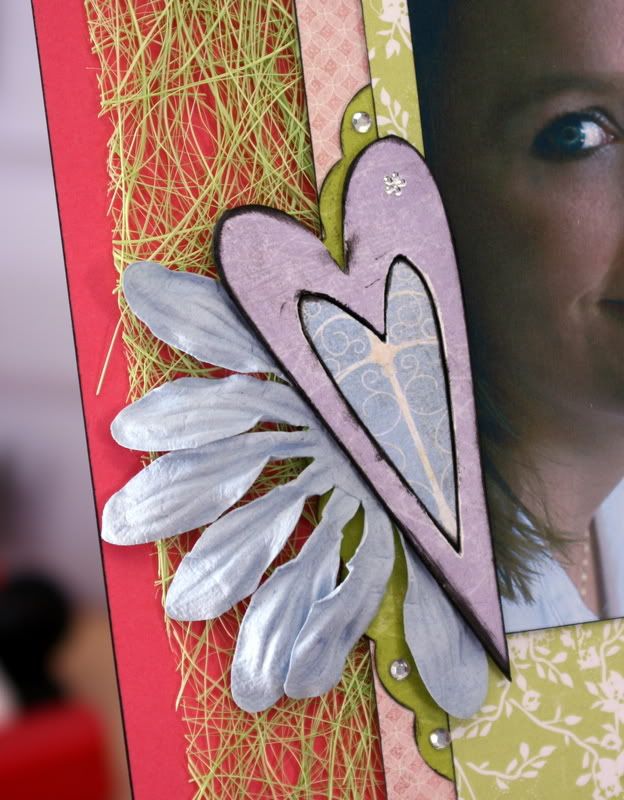 The photo is one also taken by the Oh so talented Kirsty, she is an amazing photographer who makes you feel so relaxed, her photography site is
here
, go and check it out, and if you can book her, honestly she will take the best photo's you have ever had.

I saw a layout by Suzanne recently on UKS and was so inspired by it, that I kinda pinched one of her ideas, her layout is
here
if you want to see it, I highly recommend it, a very tongue in cheek letter to Jamie Oliver and a stunning layout to boot.

I loved the scalloped circle she did, and I just had to try it out for myself. I do love this effect and its something I will be doing lots of in the future.

I have loads to do today, but my morning was started in off in the most delightful way,
Angela
came over and brought bacon and rolls with her, so on went the grill and we stuffed our faces, yum yum. She also brought over my DT kit for the next month for the Angela Crafts Design Team, and wow, is all I can say at the moment, I love it, have no idea what I'm going to do with it just yet, but wow, stunning.

Joke of the day is another one from Janet and is so funny, I dare you not to laugh out load.

Morris and his Wife, Esther went to the state fair every year. Every year Morris would say, "Esther, I'd like to ride in that helicopter." Esther always replied, "I know Morris, but that helicopter ride is 50 dollars and 50 dollars is 50 dollars."

A few years later, Esther and Morris went to the fair again. Morris said "Esther, I'm 85 years old. If I don't ride that helicopter now, I might never get another chance." Esther replied, "Morris, that helicopter is 50 dollars and 50 dollars is 50 dollars."

The pilot overheard the couple. He said "Folks, I'll make you a deal. I'll take the both of you for a ride. If you can stay quiet for the entire ride and not say a word, I won't charge you! But if you say one word, it's 50 dollars." Morris and Esther agreed - and up they went. The pilot did all kinds of fancy maneuvers. But not a word was heard. He did his daredevil tricks over and over again, but still not a word.

When they landed, the pilot turned to Morris and said, "By golly, I did everything I could to get you to yell out, but you didn't. I'm impressed!

Morris replied, "Well I was going to say something when Esther fell out, but 50 dollars is 50 dollars!

Take care of yourselves and I'll see you all soon.